Back
Dragon Resurrection
Animated feature film, currently in development through MQM China.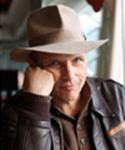 Jonathan Lawrence - Director
An award-winning director, Jonathan has been praised for the unique strength of his visual images, the depth of performance he brings from his actors, and the power of his storytelling. His work has spanned the globe, from America to Europe to Asia, and includes Empires of the Deep, Dream Parlor, and Treasure of the Templars.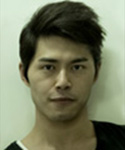 Adrian Chan - Animation Director
As an animator and visual effects professional, Adrian has been in great demand for some of the most famous VFX studios in the world, including Weta Digital and Animal Logic, and has participated in such seminal movies as Avatar, Chronicles of Narnia, Harry Potter, and Legend of the Guardians.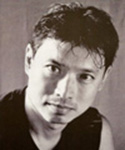 Eric Chen - Action Director
Eric is known worldwide for his exciting action choreography and stunning martial arts with stars like Jet Li and Jackie Chan. Through his Hollywood studio, Impact Stunts, Eric has brought his heart-stopping action to Hollywood hits such as Pirates of the Caribbean, Kung Fu Panda, Rush Hour, and Windtalkers.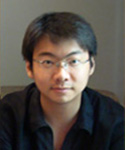 Lin Zhang - Producer
Lin's passion for animation began when he taught himself CG animation in middle school, and began a lifelong adventure in the world of pure imagination. He established his own animation production studio his first year in university, and subsequently worked for other companies, learning both the art and the management sides of the industry. Today, his DeZerlin Media is one of the most innovative and international concept development and animation studios in Asia.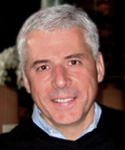 Mark Byers - Producer
An Emmy-nominated Producer, Mark has produced or directed numerous independent feature motion pictures, written 30 feature screenplays, and written and produced numerous animated movies and series. Representative credits include Deception, Criminal Act, Gua Sha, Dragon Squad, and Troubleshooters.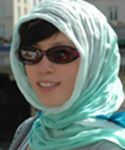 Michelle Mi - Executive Producer
Michelle is the first female Chinese producer to win an Academy Award. Her work spans film, television, documentaries, and commercials, making her a favorite at film festivals and markets worldwide. Credits include Cherries, The Blood of Yingzhou District, Dowry, and The Tears of Sichuan Province.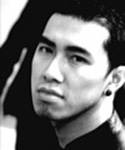 AJ Guo - Executive in Charge of Production for Pangon Digital
AJ is the founder and CEO of both live-action production company Pangon Pictures and animation and visual effects house Pangon Digital. With a background in advertising and commercial production, his clients include Nokia, Intel, Vancl, and Huayi Brothers, among many others.
Back