Back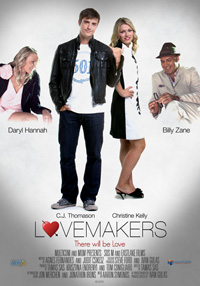 Lovemakers
Release Date: Fall 2012
Genre: Romantic / Comedy
LOVEMAKERS is a quirky romantic comedy, full of Shakespearean mistaken identities and over the top situations. LOVEMAKERS, a financially strapped dating agency in Budapest, is retained by a questionable Russian businessman. Their lucrative assignment is to make Jake Griffin, a young Hollywood movie star filming in Budapest, fall in love with the Russian businessman's depressed, high-maintenance younger sister. Successful completion of the assignment by LOVEMAKERS would end the agency's financial woes, but failure could end their life.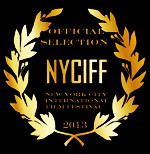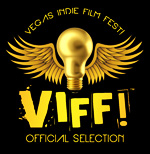 Lovemakers was recently accepted for screening at the New York City International Film Festival and the Las Vegas International Film Festival!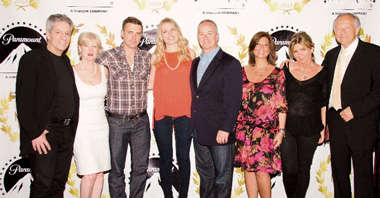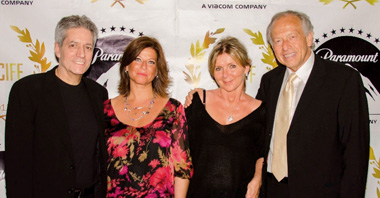 Group Picture: Robert Rizzo (Festival Director), an NYCIFF festival associate, C.J. Thomason (male lead), Christine Kelly (female lead), Tom Conigliaro (Executive Producer and Producer), Krisztina Endranyi (Executive Producer & Producer), Judith Csernai (Associate Producer) & Ivan Gulas (Executive Producer and Producer)

Smaller group: Robert Rizzo, Krisztina Endranyi, Judith Csernai, Ivan Gulas.
See the AFM Edition of World Screen Magazine (Page 12 and Back Cover).
The film features an international ensemble cast including: Daryl Hannah, Billy Zane, Christine Kelly, C.J. Thomason, Russian film and stage star Evgeniy Stychkin, and celebrated Hungarian actors Attila Árpa, Ferenc Hujber, and Gábor Hevér. Filmed on location in Budapest and Los Angeles, LOVEMAKERS, directed by Tamás Sas, was produced by Tamás Sas, Krisztina Endrényi, Tom Conigliaro and Ivan Gulas, with original music composed by Aaron Symonds.
Listen to selections from the film at composer Aaron Symonds's website.
Also featuring music by Linda Király and Viktor Király, Winner of the Hungarian version of American Idol 2008
Listen to the Királys' theme song for Lovemakers, "Untried"
Watch the official music videos for Viktor Király's "Solo"
and "Forgószél"
Read Linda Király's Press Kit (2.3Mb .pdf)