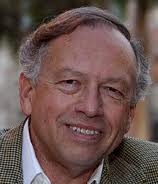 Ivan Gulas
Ivan Gulas is the founder and CEO of MirageQuest Media. Once described by Wired Magazine as one of the "25 Players Who Are Reinventing Entertainment," Ivan has been involved with an impressive slate of notable projects with award winning talent and crews. He prides himself on embarking on ventures that can be accomplished with seamless precision while utilizing cost-effective solutions without compromising the highest standards required to compete in the ever-changing media world of today. (Read More)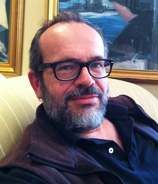 Gilles Arondeau, Creative Art Director
MQM Los Angeles
Gilles Arondeau is the Creative Art Director at MQM Los Angeles. He is a valuable creative contributor to MQM, and is also a Partner and Executive Producer on two current MQM projects in development - Amazon: Crossroads to Survival, and Zooglee Zoo.
Gilles is a most gifted artist, production art designer, and miniature model maker. He has served as Production Designer and Story Board Artist on several motion pictures, including An American Rhapsody, My Brother the Pig, and Ground Control. His prior positions include serving as Creative Art Director at Intervision International for five years, where he worked with such noteworthy talents as Alan Parker, Louis Malle, Ridley Scott, Antoine Fuqua, and with Stevie Wonder on music videos. Prior to relocating to the US from his native country, France, Gilles had worked on over 70 theatrical productions as art director.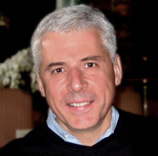 Mark Byers, Managing Director/Partner
MQM China
Mark Byers has Produced and/or Directed numerous independent feature motion pictures (Deception, The Treatment, Dream Parlor, Criminal Act), written 28 feature screenplays (Watch the Skies, China Knight, Slow Boat to China), and written and produced numerous television programs and specials (The Price of Freedom, Home Base, Hands of Mercy, More than the Music). (Read More)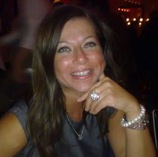 Krisztina Endrényi, Managing Director/Partner
MQM Budapest
Dr. Krisztina Endrényi is the Managing Director of MirageQuest Media's office in Budapest, Hungary. She is an entertainment attorney and member of the Copyright Experts Board of Hungary and the Hungarian Copyright Forum. Dr. Endrényi has served as legal counsel of MAFILM Inc. (the largest and oldest film studio in Hungary) and the Hungarian Motion Picture Public Foundation. Since the opening of her law firm, Endrényi Law Office (Budapest Bar Association) in 2000, she has rendered legal services to more than 80 feature films, shorts, and documentaries produced/co-produced in Hungary.