Welcome to SWIG GLOBAL DIGITAL ENTERTAINMENT NETWORK.
The SWIG app offers its viewers a selection of premier entertainment channels on their mobile devices. SWIG's compelling selection of Branded Channels include video series and films created by studios, television networks, professional producers and online video destinations. Each Channel on SWIG is programmed by our Channel partners as a second screen offering on SWIG.
The SWIG Mobile Entertainment app reaches more than 200 countries, and over 100 wireless carriers, on more than 250 types of devices, and expanding daily. In collaboration with our technology partner, and their patent pending technologies, we offer Channel Content Partners competitive advantages over Brightcove, Adobe, Phunware, Red Foundry and others.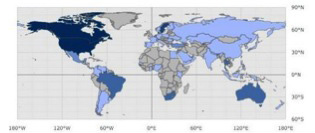 SWIG is currently available as a free download on iTunes, Android, Amazon Kindle Fire, and can be accessed on LG Blu-ray Players. In the coming weeks, SWIG can also be found on Samsung Smart TVs, Roku, Boxee, and Nook (Barnes & Noble). Windows Mobile, ASUS tablets, Vizio and Google TV will also follow!
If you are interested in becoming a channel partner, we look forward to hearing from you at: swig@miragequest.com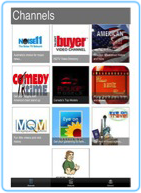 SWIG TV puts the latest films trailers, television, music videos of popular bands, latest news and classic movies and cartoons all in one place. You can find free movies, free clips and streaming video and you can share them with your friends through Facebook and Twitter. No "How-To Videos" from Youtube here, just pure entertainment. Find everything from Bon Jovi to Popeye and from beautiful models to travel shows. There isn't much we don't have. Enjoy one "Swig" at a time.
Please visit SWIG.TV